BAISAKHI CELEBRATION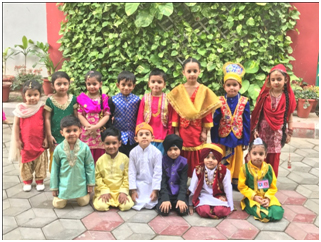 Banasthali Public School celebrated 'Baisakhi' on April 13, 2017 with great zeal and enthusiasm. Children were explained about the importance of the festival. They followed the Punjabi theme on this day by coming in colourful Punjabi dresses and they also bought Punjabi food from home. Dhol beats and Punjabi folk music added to the fun and excitement. The children were instilled with a feeling of pride in their own culture through fun activities.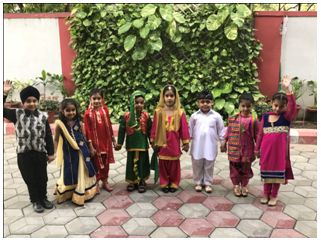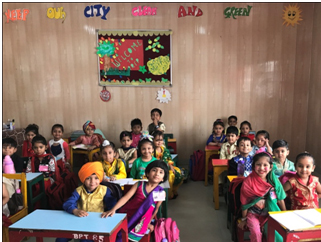 EARTH DAY CELEBRATION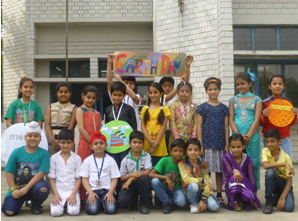 "The Queen of Planets The plethora of life From the space you look All blue, green and white." Banasthali Public School celebrated Earth Day on April 22, 2017 in the School Premises. Children took participation in Poster Designing Competition on the topic 'Save Mother Earth'. A creative and expressive skit performed by students of classes I - V spread awareness among the students.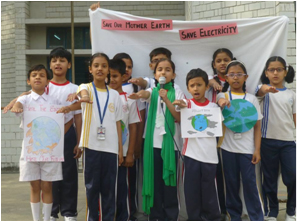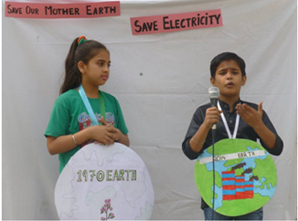 SUMMER CAMP 2017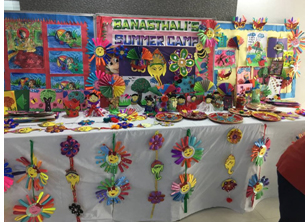 To capture the spirit of Fun and Education together, where kids take a break from TV, cell phones, and the Internet torediscover their creative powers,two weeks Summer Camp was conducted successfully in the School premises for Banasthalians, their Friends & Family members from 15th May,2017 to 27th May,17 from 8:30 a.m. to 12:30 p.m. for the students of classes I to IX & XI. It has been another feather to the cap since it is the third consecutive year for which the Banasthali Summer Camp team has accomplished its motive of instilling talent in the young ones and creating records of teaching, a series of Art and Etiquettes and giving a fine finish within fifteen days. Students and all the staff members enjoyed every minute of Summer Camp 2017.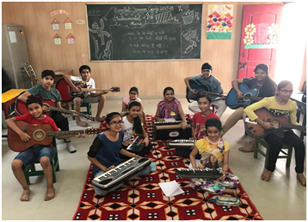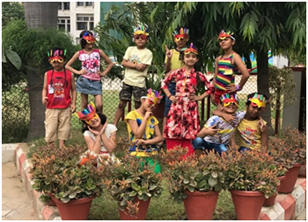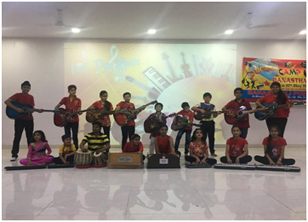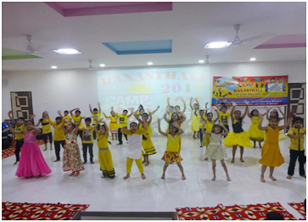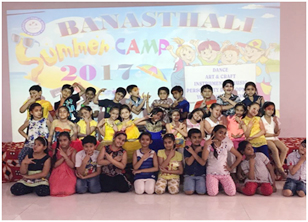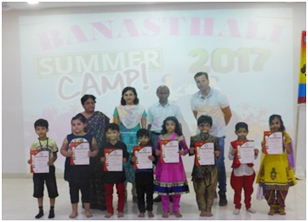 SCIENCE WEEK
The School celebrated "Science Week" from 3rd sept to 9th sept, 2016. A wide array of activities like science Quiz, Science Toons and Slogan writing competions were organized for the same.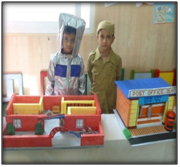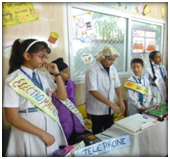 Science Fair 2016 was held on 10th sept in school premises. The objective in organizing such an event was to provide increased awareness of the relationship between science Technology and society students from classes I to XII, participated in it. Around 100 models were displayed on themes like (junior wing) Flight to space, means of communication, Invention of wheel etc. (senior wing) Models were - Ruther ford model, Smoke precipitator, Oil spill, Nuclear Reactor, Wild life, Fun with magnet, Drip irrigation, Hydraulic crane, carbon filtnation, Double circulation, Kidney function, Solar energy, Vaccum cleaner, Electrical circuit, Hydro Electricity, Solar system wind mill etc..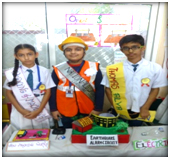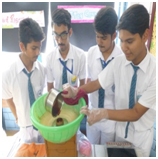 The Chief Guest for the event was Dr. Vijaya Rani Ji and our honourable chairman Sir Dr. V.K. GoyalJi. The event was graced by their presence and they commended the hard work and efforts of the students in conducting the fair in benefitting manner. Parents were also invited for the event. They appreciated the unique models, presentation of students and organization of the event as a whole. They put their positive remarks and feedback on FEED BACK TREE which was also kept in school premises. On the whole it was a great event.
INDEPENDENCE DAY
Independence Day is celebrated in Schools with great Zeal and fervours to enthuse the new generation with patriotism and national pride. At Banasthali Public School, this day was marked with a colourful cultural programe which included speeches, patriotic songs, action song, Dance and one Act play. A 'KaviSamvelan' was also organized on this day in which the famous poems of solve popular Hindi Poets. The Chief Guest Dr. Vijaya Rani Ji and Our Hon- Chairman Sir dr. V.K. Goyalji also graced the occasion and encourage the students with their words of wisdom and guidance.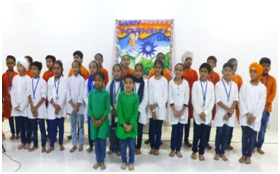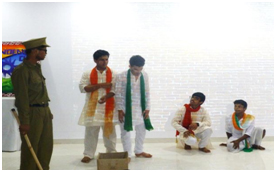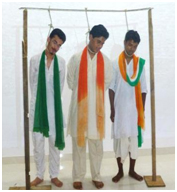 COLOURFUL CREATIONS TO WELCOME DIWALI
Rangoli making is a tradition passed on from generation to generation. A Rangoli competition was organized in Banasthali Public School, Vikaspuri on 22nd October with the objective is to disseminate the message to celebrate pollution free Diwali. The Maj. Gen. M.C.Gupta Memorial hall was transformed into a large canvas reflecting colourful creations and detailed designs. All the rangolis were traditional and colourful. Diya's were also used to create a spiritual environment. The judges were overwhelmed to see the creation of young students of class VI to XII. Children thoroughly enjoyed doing Rangolis and felt proud at their own creations. This competition has truly announced the beginning of the Diwali festivities!!!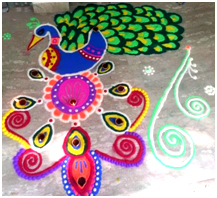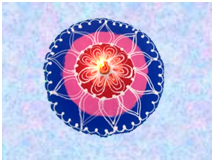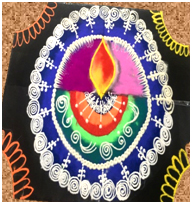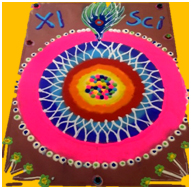 VASANTOTSAVA
VASANT PANCHAMI is the first day of the spring season and is celebrated to worship Goddess Saraswati, the symbol of knowledge and wisdom. To mark this occasion in 2017, all Banasthalians came together dressed up in Yellow (VasantiColour) attire on 1st February, 2017 and celebrated the day with great Pomp and Show. Programme started with SaraswatiPooja followed by Hawan in School Amphitheater "VARDA MANDAP" which was beautifully decorated. Cultural function got started with lightening of the lamp followed by SaraswatiVandana and various melodious songs sung by School students. Several delightful Group - Dance performances were also enjoyed by all. KesarHalwa was distributed to all students & Staff as a token of Prasad and blessings.